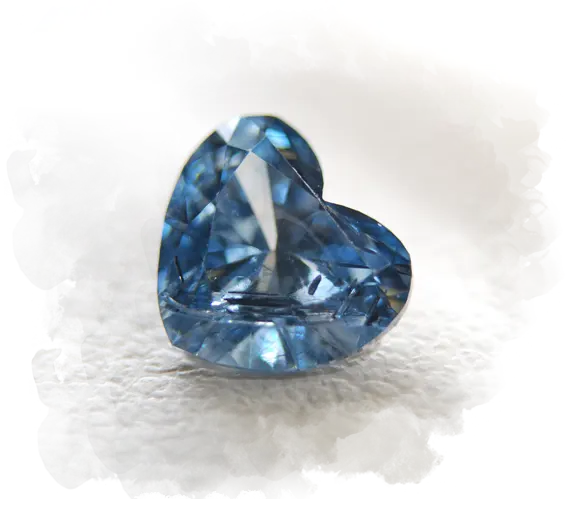 Diamonds from ashes and hair
selection and costs
The creation of a memorial diamond consists of extracting carbon from the cremation ashes or hair of a deceased person to create a real diamond. The resulting memorial diamond gives comfort and strength to the bereaved, who in this way can be close to their loved one after death.
The ALGORDANZA memorial diamond reflects the uniqueness of the deceased person and is always made individually according to your wishes.
First decide on the carbon source that forms the basis for your unique memorial diamond.
ALGORDANZA
Pure
The ALGORDANZA Pure memorial diamond is made solely from the carbon extracted from the cremation ashes of a deceased person. In order to be able to press the ashes into a diamond, at least 500g of cremated remains are required, from which one or more ash diamonds are then created.
ALGORDANZA
Hair
The ALGORDANZA hair memorial diamond is made from the carbon isolated from the hair of a loved one who has passed away. A minimum of 5g of hair from the deceased is required to create it. The hair memorial diamond is a wonderful addition to a traditional burial, if cremation is not desired or (religio-)culturally accepted.
ALGORDANZA
Origin
In situations where there is not enough cremation ashes or hair from the deceased, a second source of carbon can be added. These can be personal letters, diaries or photos that are directly related to the deceased person.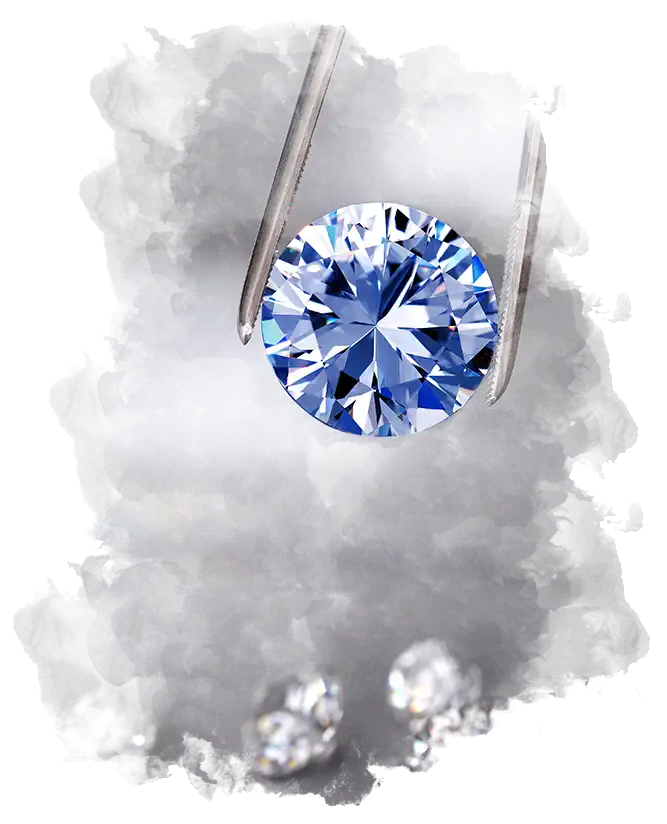 Now select the appropriate cut for your individual cremation diamond. Alternatively, you can keep the diamond rough (uncut), which you will only receive polished, a rough diamond reflects the uniqueness of the person it was grown from, both having developed their "rough edges".
We only entrust your memorial diamond to the hand-crafted work of our experienced diamond cutting experts. The size and type of cut can vary slightly depending on the diamond.
The ALGORDANZA diamond shines with an extraordinary blue brilliance, due to the element boron, which is bound to carbon. The more boron the carbon source contains, the darker the blue coloration of the diamond. The exquisite, individual color makes the memorial diamond something very special and at the same time is a further expression of its uniqueness.
ALGORDANZA offers 6 diamond cuts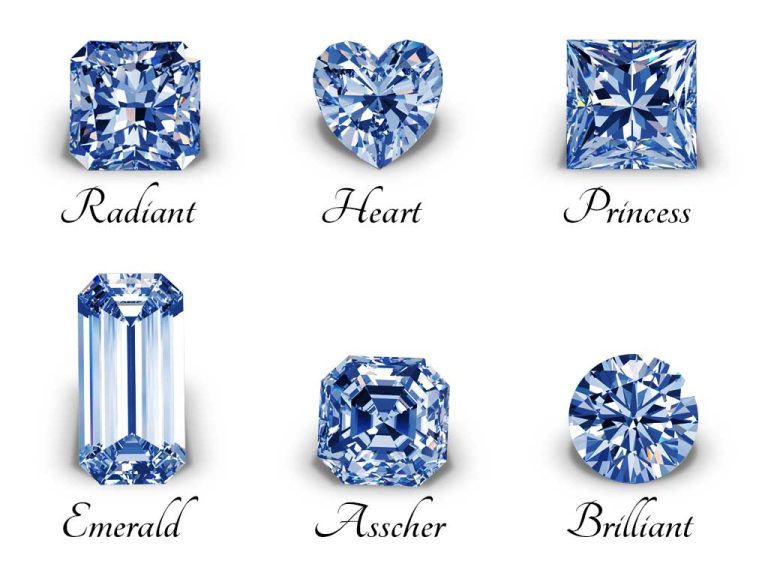 Choose the size and quantity of diamonds
| | Weight | Ø |
| --- | --- | --- |
| | 0.3 carat | 4.3 mm |
| | 0.4 carat | 4.7 mm |
| | 0.5 carat | 5.1 mm |
| | 0.6 carat | 5.4 mm |
| | 0.7 carat | 5.7 mm |
| | 0.8 carat | 5.9 mm |
| | 0.9 carat | 6.2 mm |
| | 1.0 carat | 6.4 mm |
Instead of one large memorial diamond, up to four smaller family diamonds, for multiple relatives, can also be made from the cremation ashes. In this way you enable several family members to always carry the memory of the loved one with them.
Family diamonds are only available in brilliant cut and in the following carats:
Brilliant cut family diamonds
| | |
| --- | --- |
|     | 4 x 0.15 ct = 0.6 ct |
|    | 3 x 0.2 ct = 0.6 ct |
More than 4 family diamonds are possible on request.
Brilliant cut family diamonds
| | |
| --- | --- |
|     | 4 x 0.15 ct = 0.6 ct |
|    | 3 x 0.2 ct = 0.6 ct |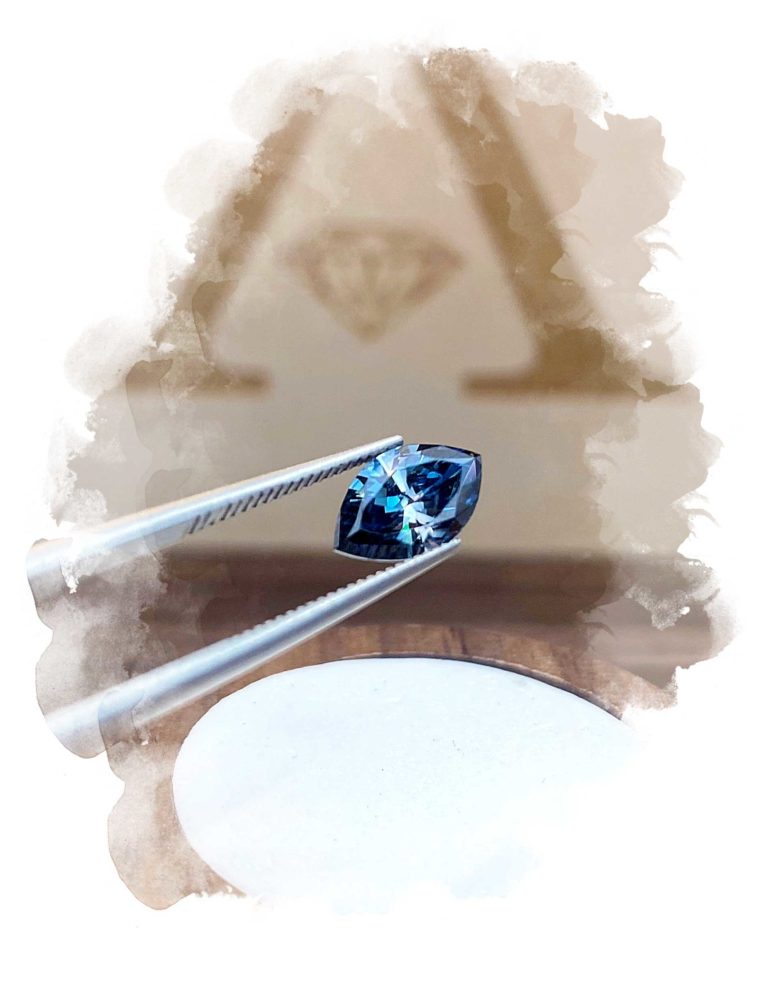 Costs of memorial diamonds
The cost of a memorial diamond is usually less than the price of a traditional burial with grave maintenance. A memorial diamond can be an addition to the traditional urn interment, or even replace it.
The price depends on the preferred size, carbon source and cut of your personal memorial diamond. The heavier the gem is, the higher its cost will be.
ALGORDANZA Memorial Diamonds are offered through funeral homes as well as directly through us. Upon request, we can send you our complete pricelist.
Display & cremation jewellery
Compared to traditional types of burial, the memorial diamond is a very personal connection to feelings of mourning, remembrance and joy. The cremation diamond represents a valuable keepsake that can be kept by the bereaved.
It shines in its diamond box next to a portrait photo or can be set discreetly in a ring or pendant so that it is always close to the wearer. A personal message much like an epitaph on a headstone can be laser engraved on rough diamonds. The memorial diamond acts as an everlasting and discreet heirloom that will stay with your family for generations.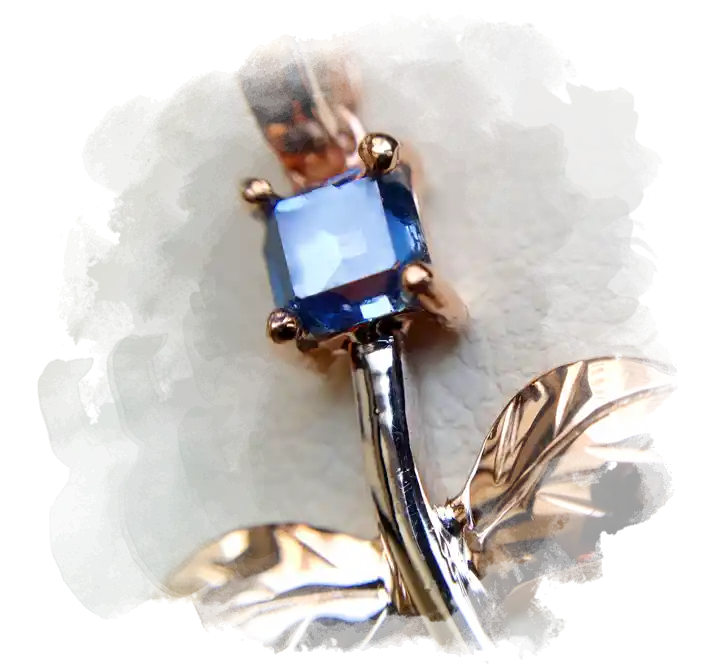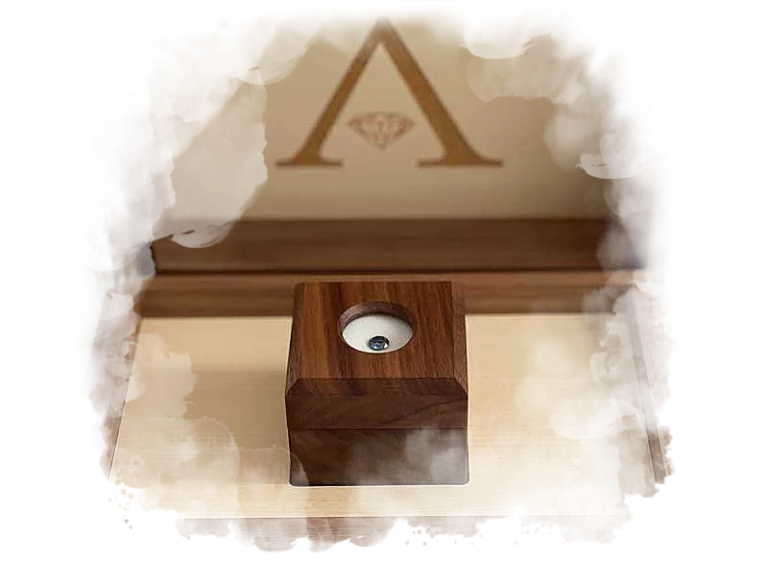 Display box and certificate
With our certificate, we confirm the authenticity, size, cut and color of the diamond, but also guarantee that the origin of the carbon is from the cremation ashes or hair given to us.
ALGORDANZA also supplies you with your personal memorial diamond in a pristine oak or walnut display box along with the ALGORDANZA certificate.
The memorial diamond with laser engraving
If you have decided on a rough diamond, a laser engraving on the girdle is possible upon request. This laser engraving is only visible under a microscope with 30x magnification and gives your memorial diamond an even more personal touch. Depending on the size of the diamond, a maximum of 30 characters is possible, similar to the inscription on a tombstone such as a quote or words of remembrance.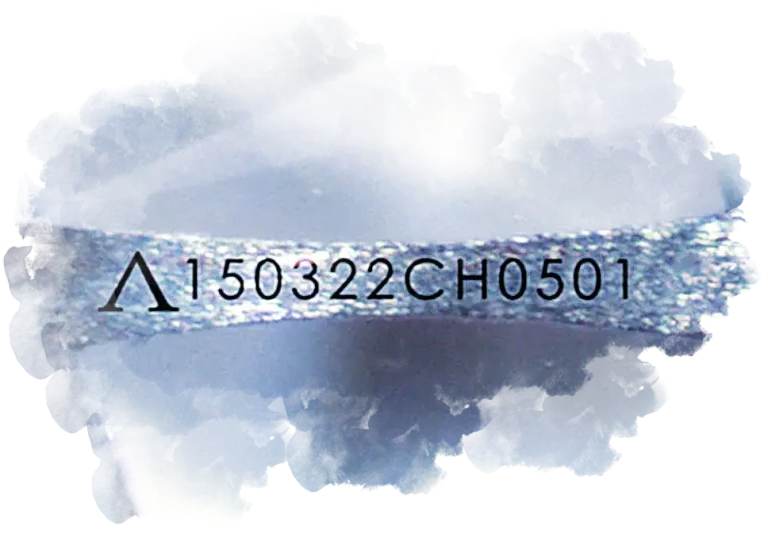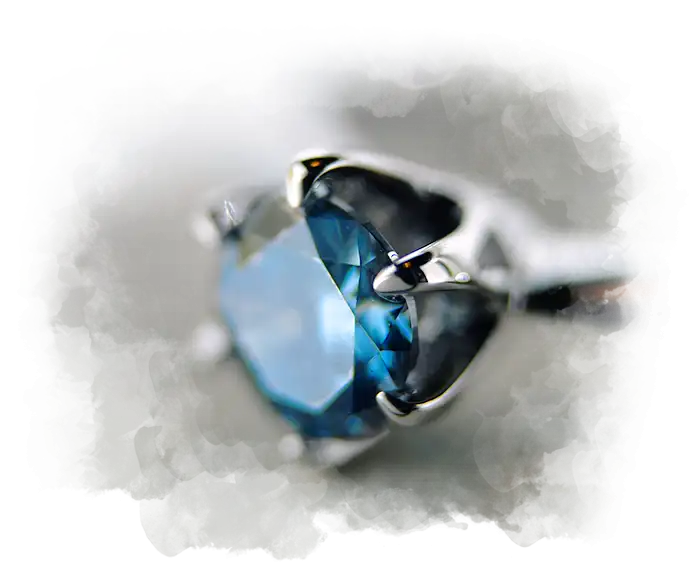 Setting the diamond into a piece of jewellery
Setting a memorial diamond into a pendant to wear close to one's heart is often done with rough diamonds, as the rough shape of the diamond contrasts with the modern forms of today's pendant designs. Setting a cremation diamond into a new or even existing ring has been done hundreds of times and lets the wearer take their lost loved one to places they couldn't before they passed away.
The combination of a memorial diamond with jewellery can have a great reflection on the personality of the deceased. The memorial diamond itself however is the most individual and unique impression of the deceased, which is why we deliberately forgo offering an ALGORDANZA jewellery collection.
If you would like to have your memorial diamond realized as a diamond ring or pendant for a necklace, please contact your trusted goldsmith.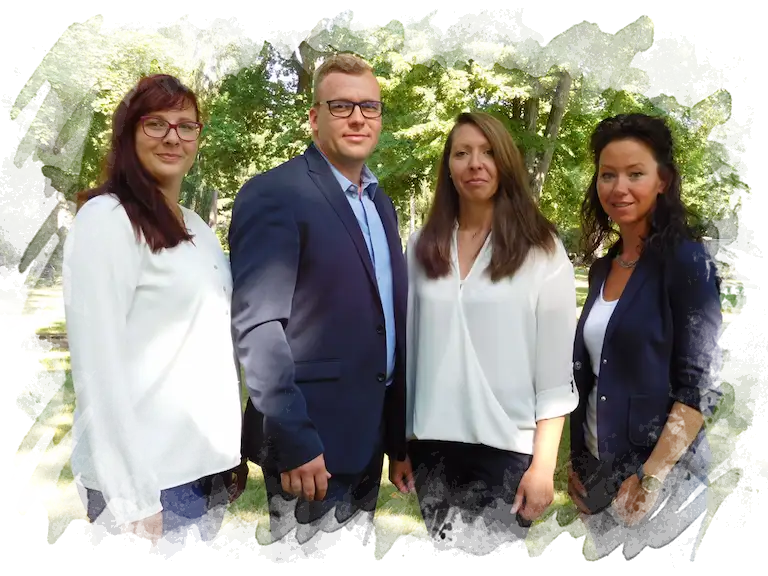 The way to your personal memorial diamond
After the death of a loved one, the bereaved are often faced with many decisions that need to be made quickly. In addition to cremation or burial, a memorial diamond is also an option to consider. It is no more difficult to organize than any other form of burial and also leaves something everlasting.
Creating a memorial diamond from the ashes or hair of a deceased person, usually takes between four and eight months. This time is needed for the diamond to grow to the desired size. Meanwhile, we are in regular contact with your or your undertaker, who will keep you informed of our every step.
Step 1: Find a funeral home
Our funeral partners are known for their empathetic and competent care in the case of a death. Contact us and we will recommend an ALGORDANZA funeral partner in your area, without obligation, who will carry out the desired memorial diamond for you or your relatives.
If there is no funeral home with an existing partnership to ALGORDANZA in your area, we will send you all the necessary documents so that your trusted funeral director can initiate the creation of a memorial diamond through ALGORDANZA even without a prior partnership.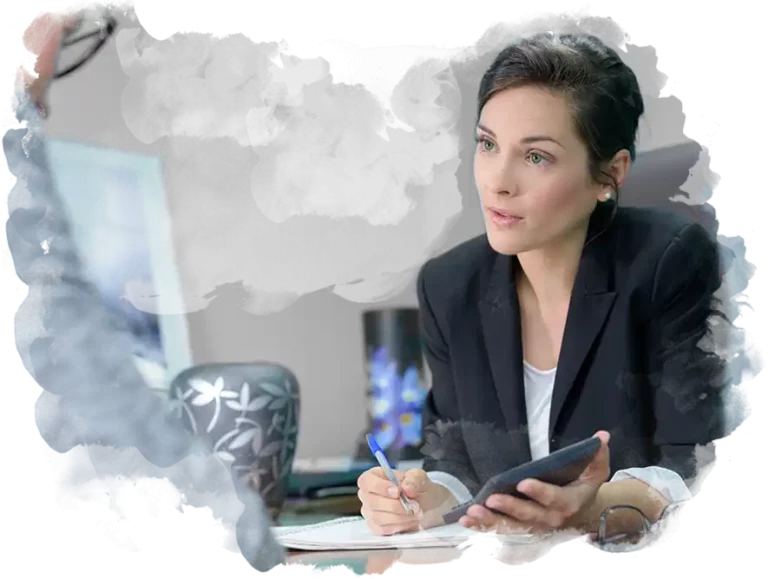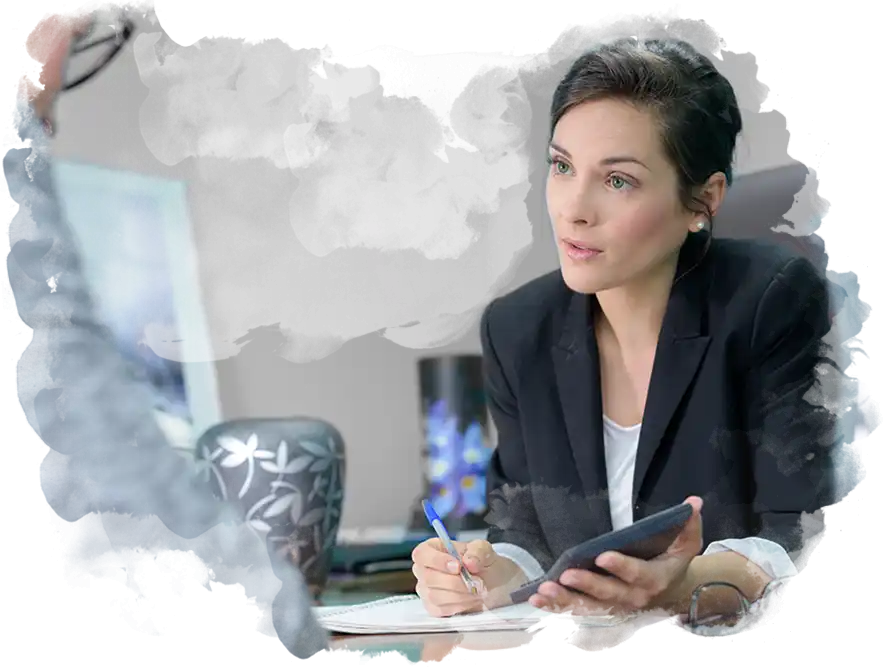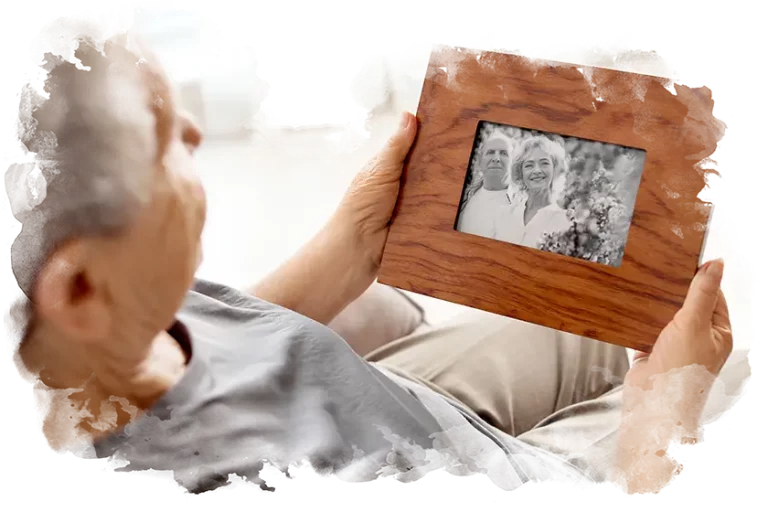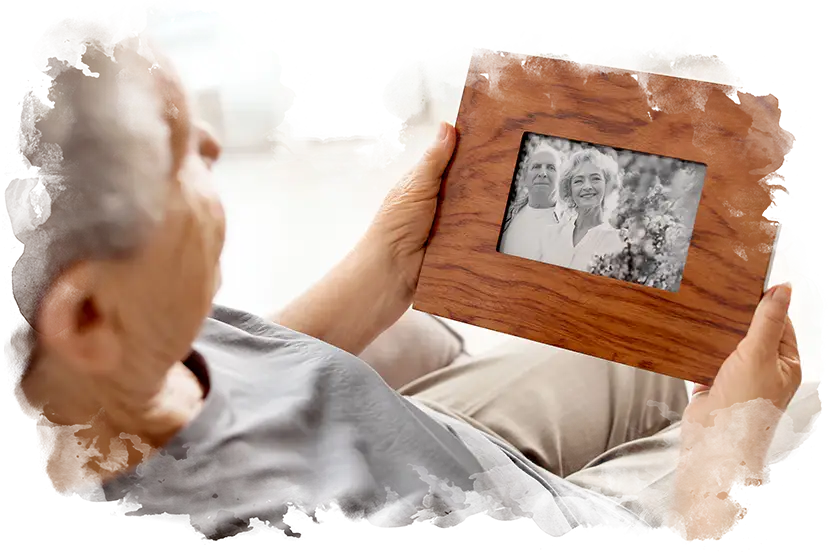 Step 2: Transfer of ashes or hair
After the cremation of a loved one, the ashes and/or the hair are transferred to ALGORDANZA in Switzerland per secure courier. Of course, the urn or the hair can also be brought to us personally.
Step 3: A cremation diamond from ashes
When an adult is cremated, up to 4 kg of ashes can be produced. To create a memorial diamond, however, it is not the volume of the ash that is decisive, but its carbon content. As a rule, 5 grams of hair or 500 grams of ashes are sufficient to ensure the creation of an ALGORDANZA Cremation Diamond.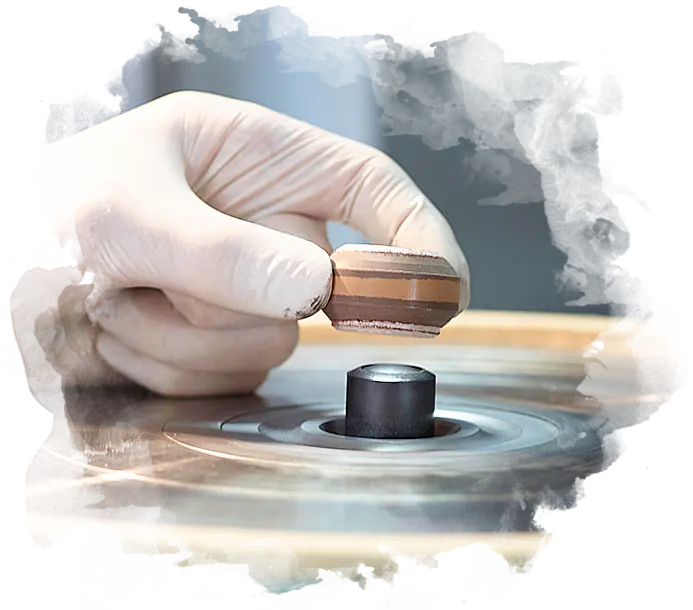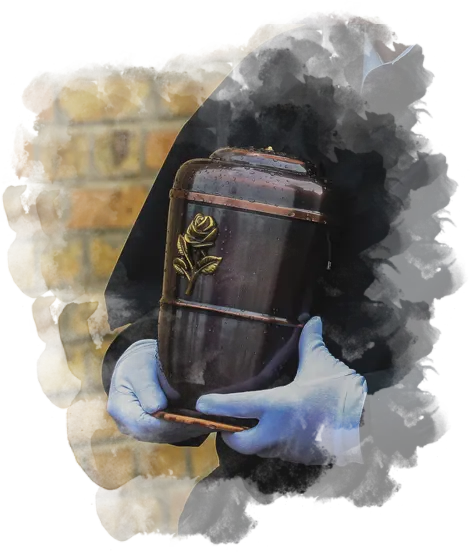 The remaining cremation ashes
If you choose an ALGORDANZA Pure ash diamond, you decide what happens to the remaining ashes:
Extracting all of the carbon from the whole amount of ashes sent to ALGORDANZA. Select this option if no burial place is desired.
Removal of required amount of ashes in Switzerland and returning remaining ashes to origin: Only the required portion of the ash is removed. The ashes that are not used can be returned to the original sender.
Gathering of unused ashes by family and/or friends (only in Switzerland):
Relatives can collect the unused ashes from us personally.
Scattering of the remaining ashes in Switzerland by ALGORDANZA:
The ALGORDANZA AG is partnered with Immer und Ewig AG which owns their own forest, used exclusively for the scattering of human ashes. The forest cemetery is called Pax Montana near the southern region of Switzerland called Poschiavo.
Step 4: Handing over the finished memorial diamond
The handing over of the memorial diamond to the relatives takes place in a solemn setting by the commissioned funeral home, alternatively the ash diamond can be picked up at our headquarters in Domat/Ems.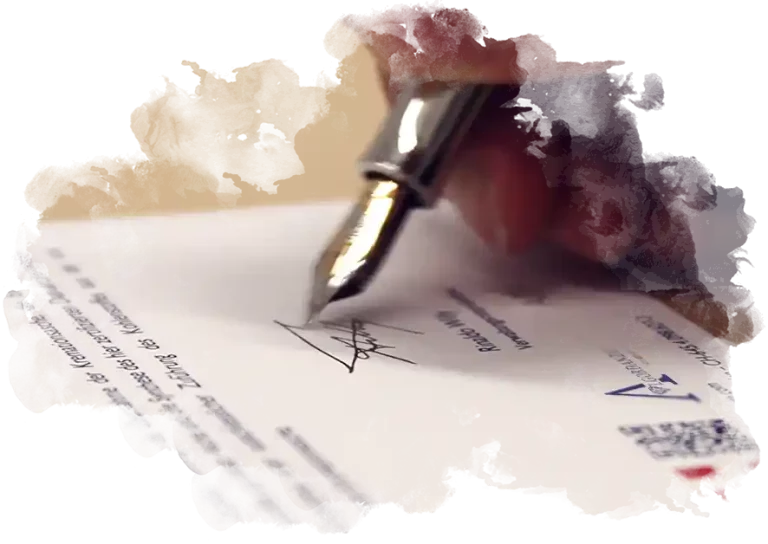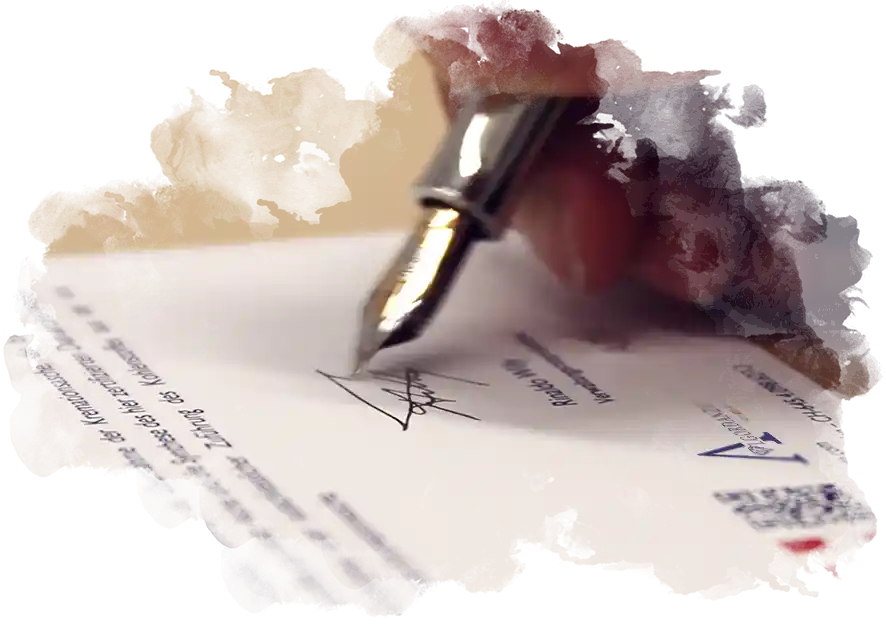 Just one more step to a Memorial Diamond
Whether you are currently looking for an ALGORDANZA partner who will carry out the burial of a loved one or would like to take the first precautionary measures for yourself: Request our Price list for a diamond here and we will send you all the information for the next steps .
Free of charge and without obligation by e-mail and, if desired, also by post.
You can reach by telephone from anywhere in the world at :
also if you are in Austria, Germany or Switzerland Free of Charge at :